School & Prom DJ Entertainment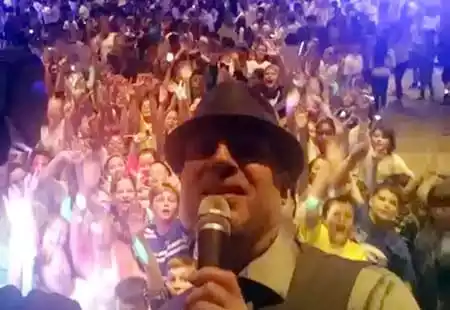 Throughout the years, PartyMasterz has entertained many school events, proms, post proms, and homecoming dances. Our DJs are trained to entertain all grade levels. Perhaps we've seen you at one of our local schools in Fleetwood, Brandywine, Boyertown, Exeter, Wilson, Parkland, Allentown, Bethlehem, and beyond. We go where the party is.
Our music library is constantly updated weekly with clean versions of the most current hits. We subscribe to a Safe-Songs list that keeps us on our toes for risky songs and language. We do our best to play clean music at any school event or where children are present. DJs play music requests throughout the evening. We work with students, teachers, and committee members to ensure everyone's needs are being met, and we can easily customize the music to fit the theme of the dance.
It's our job to fulfill the role of Master of Ceremony to keep the party moving in a fun and organized way. PartyMasterz will make announcements so no one will miss a single moment and can provide a wireless microphone to be used by teachers and students for special announcements.
PartyMasterz utilizes state-of-the-art sound and club-style lighting equipment. The lighting package can be upgraded to include a laser light show and fog/bubble/foam machine to enhance the effects for a prom or dance.

PartyMasterz knows how to keep students entertained and teachers happy by delivering an excitable yet responsible evening that the students will enjoy.
We've been partying with schools since 1991. One thing we've learned is that kids have energy. We know how to use that energy to keep them focused and having a great time.
Give us a call to discuss the needs of your next dance or event, and we can plan easy so the kids can party hard.
Classic school dance songs that still get them jumping on the dance floor!
Playing the right music at school dances is difficult.  The music kids are listening to today is normally not school appropriate. PartyMasterz has the right music library that keeps the kids dancing and the adults happy.  
If you don't hear it on the radio, we aren't playing it.  That being said, there are still songs with questionable content. Suggestive lyrics and background sounds could eliminate a song from our playlist.  We listen to ALL the music before we play it.  We will not plug in a phone from someone to play their request. 
Our goal is to play upbeat music to keep the kids engaged on the dance floor. We find it helpful to allow the students a chance to request music prior to the event. That gives the advisors an opportunity to nix songs right away. Then we go through the list and provide our feedback as to what may be inappropriate. If we do not have a clean lyric version of a song that has foul language, we will not play it. 
Consider incorporating games into your dance, especially if you have a smaller attendance, We've worked with Charter schools who have fewer students and games is a great ice breaker and brings the kids to the dance floor. Check out some of our game options here.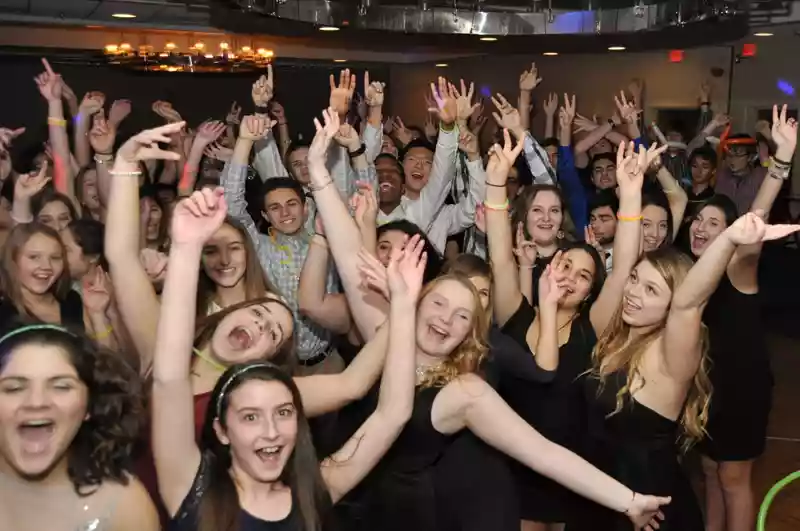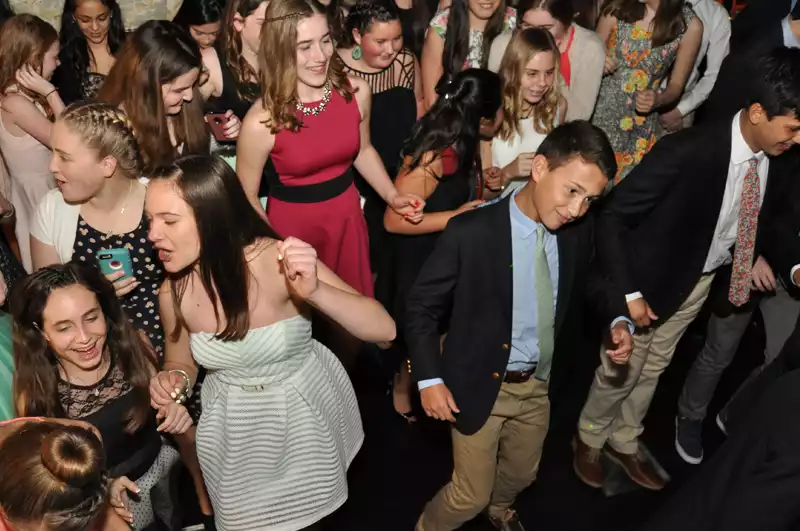 Contact us to Plan easy. Party hard.
PartyMasterz Pricing Menu Request